If you want to developing a new source of recurring online income, then running your own membership sites is the best way to achieve that.
Starting a membership site can be very rewarding, because your content can only be accessible to members who pay for an access, which often a subscription fee rather than a one time access.
Using WordPress, building a membership site is not more difficult than setting up any other blog.
So here's 5 of the best plugin you can use to start your own WP membership site by today!
1.) Ultimate Membership Pro WP Plugin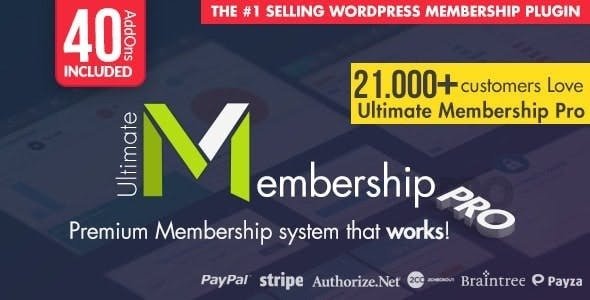 Ultimate Membership Pro is the well known and the best WordPress Membership Plugin that allow you to create and work with multi-level exclusive access for your Members based on simple Free packages or Payed packages.
This plugin has powered over 10,000+ membership sites and one of few plugins that offers multi subscriptions system.
2.) Sumo Membership WP Plugin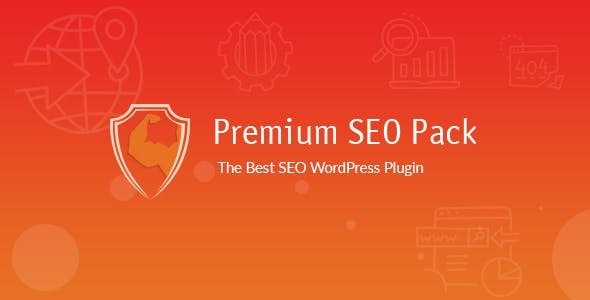 SUMO Memberships is a Complete WooCommerce Membership System. It is the most comprehensive WooCommerce Membership Plugin using which you can Sell Memberships from your existing WooCommerce Shop and give access to members to view pages, view posts, content blocks, buy certain products etc.
The plugin has all the features needed for you to build any type of membership sites such as: content drip-feed, course sites, etc. Although it requires WooCommerce plugin to works, but it's a good thing because it will enhance your membership sites capability.
3.) ARMember WP Plugin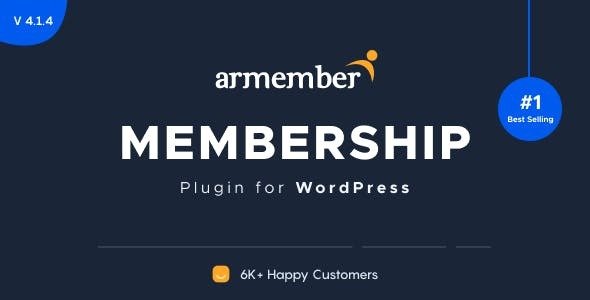 ARMember is a One Stop Solution to sell WordPress subscription, user registration plugin, user profiles and lot more without having any advanced knowledge of programming.
Currently it is ranked as the #1 top selling membership plugin in Envato as it offers the easiest content protection and membership modals of all kind.
It will cover all your membership website requirements by a tailor-made design just for you. It is super easy and user-friendly that you need no rocket science knowledge in the field of programming.
4.) PrivateContent – Multilevel Content Plugin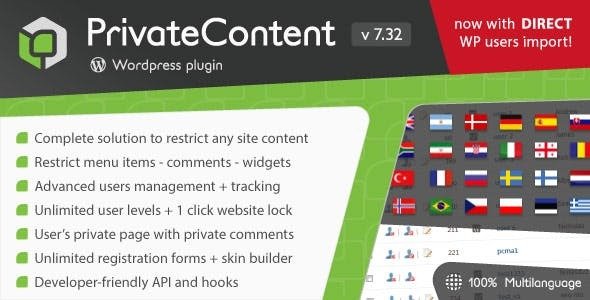 PrivateContent is a powerful, yet easy, solution to boost wordpress, turning it into a true multilevel membership platform.
It offers a complete users management, a modern form framework and an unique engine to restrict any part of your website. Everything without coding skills.
If you're looking for a simpler and faster solution to build a membership sites, rather than using other plugins with too much features that might not be used, then this will be the perfect tools for you.
5.) Youzify WP Plugin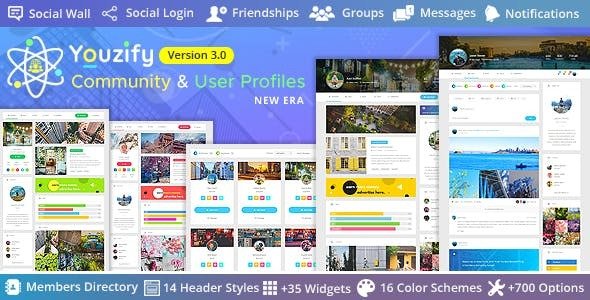 If you want to scale up your membership sites into a more community sites, then this Youzify plugin is probably the only choice for any site owners right now.
Youzify is the number one BuddyPress plugin on Envato Market, and thousands of customers agree that it takes your online community to the next level. This advanced and feature-rich plugin has the power to showcase your unique brand experience and immerse your users in a dynamic community of loyal and engaged customers that propels your business forwards.
Youzify transforms your website into a robust, effective and compelling social hotspot and unleashes the power of the crowd to drive unprecedented ROI